14 MAJORS.
TEXAS ICON.
LIMITED TO 100.
Introducing

Camber
A.J. Foyt Edition
Celebrating the Hall of Fame Inductee
ABOUT THE DESIGN
With this watch we wanted to celebrate one of the most legendary racecar drivers in history, A.J. Foyt. He has spent the last 25+ years as a team owner, but ever since his first professional victory in 1960, Foyt has continued to break records and build a loyal fan base. Designed in collaboration with Coyote A.J. Foyt Enterprises, each limited-edition timepiece has the Coyote logo on the packaging and on the watch itself. Also, the red, white and black colors of the logo are incorporated to each design element of this 42mm Camber Chronograph.
Foyt was the first racecar driver to win four Indy 500 championships, he is the only driver to ever win racing's three major championships, and he has claimed several team titles in his retirement as an active team owner.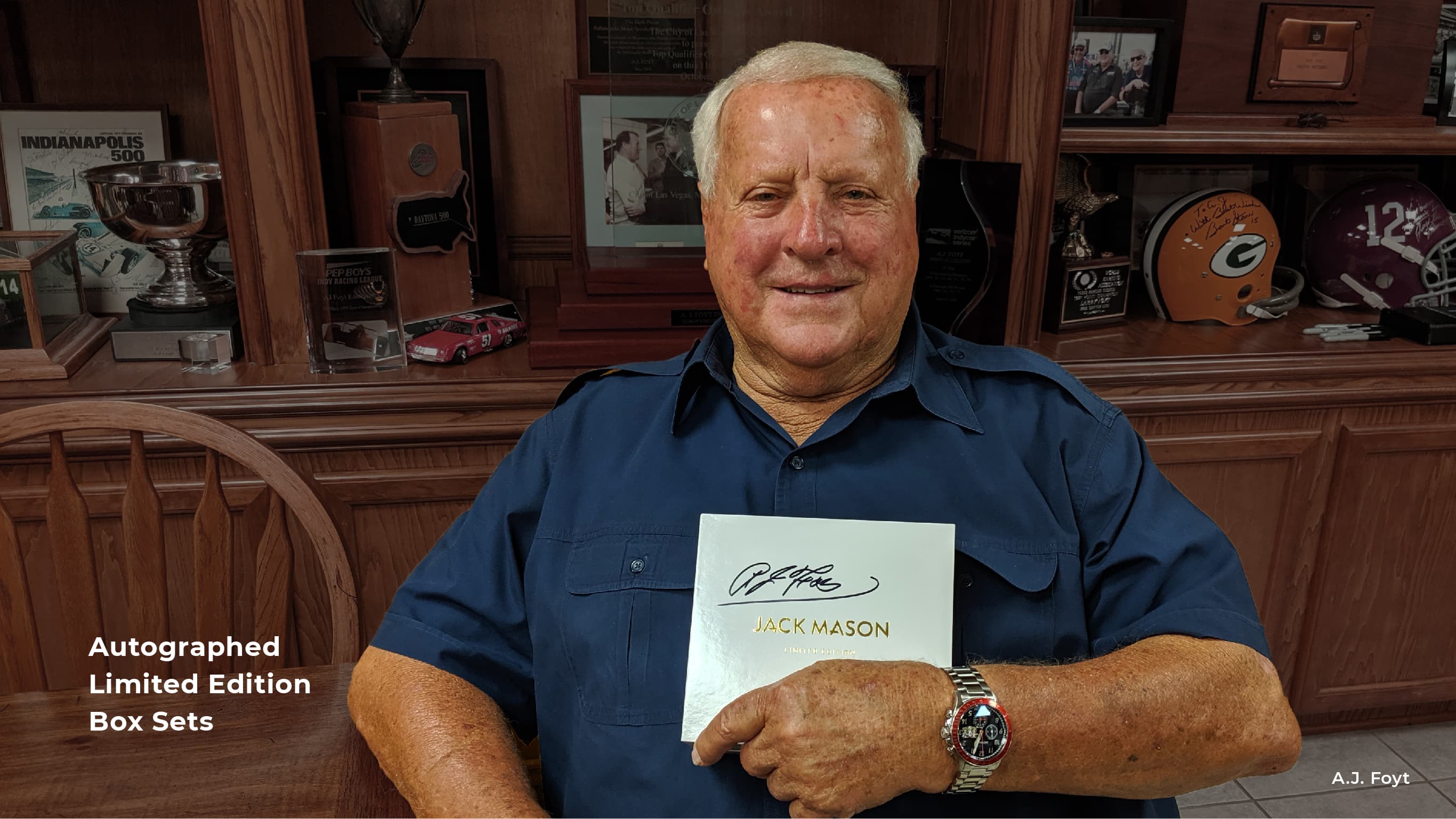 What's in The Box
A.J. Foyt Camber Chronograph
Extra Perforated Italian leather Strap
Numbered Edition Card
A.J. Foyt Career Achievement Pamphlet