Halyard GMT
An Homage to the Jet Age
Halyard GMT
Inspired by the 1950's era when non-stop air travel crossed different timezones, our GMT pays homage to one of the most iconic watch functions of all time. The Halyard GMT pulls dial design cues from the rest of the Nautical collection with an easy-to-read dial made more legible with Swiss Super-Luminova markings and applied indices. The 24-hour bi-directional bezel is split into bold colors that indicate night and day. This anodized aluminum bezel allows the time to be set in up to 3 different timezones.The 42mm 316L stainless steel case is assembled and tested for water-resistance of up to 100 meters. The bracelet is fitted with quick release pins and is compatible with any Jack Mason 22mm strap. The Halyard GMT features a sapphire crystal and a Swiss Ronda 505.24H movement.
Add to Cart
Arrive on time.
Three places at once.
In 1954, the Jet Age brought about the possibility of traveling across multiple timezones in one day. Pilot's used their GMT watch to track up to three timezones at a single glance.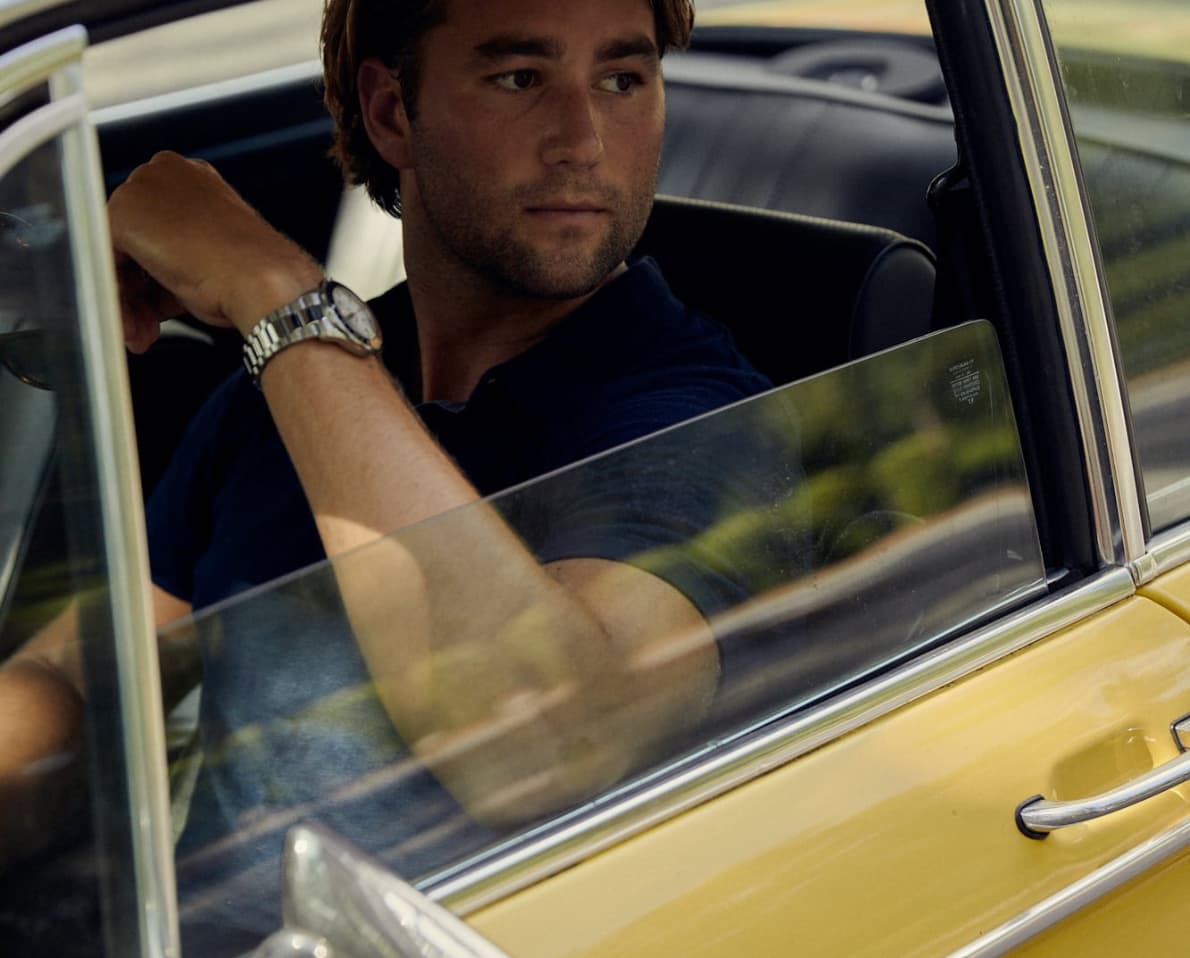 Easy As
+1, +2, +3.
GMT stands for Greenwich Mean Time. In 1884, it was decided that all timezones would be compared in relation to Greenwich, England. This is why you see +/- 1, +/- 2, etc on a map.
Swiss Powered ✚ Texas Designed
We turned to the industry's experts and outfitted the Halyard GMT with a Ronda 505.24H movement.
Three Timezones.
Three Dimensions.
The Halyard GMT is packed with a beautifully designed 3D sculpted caseback.