Introducing
The Green Scheme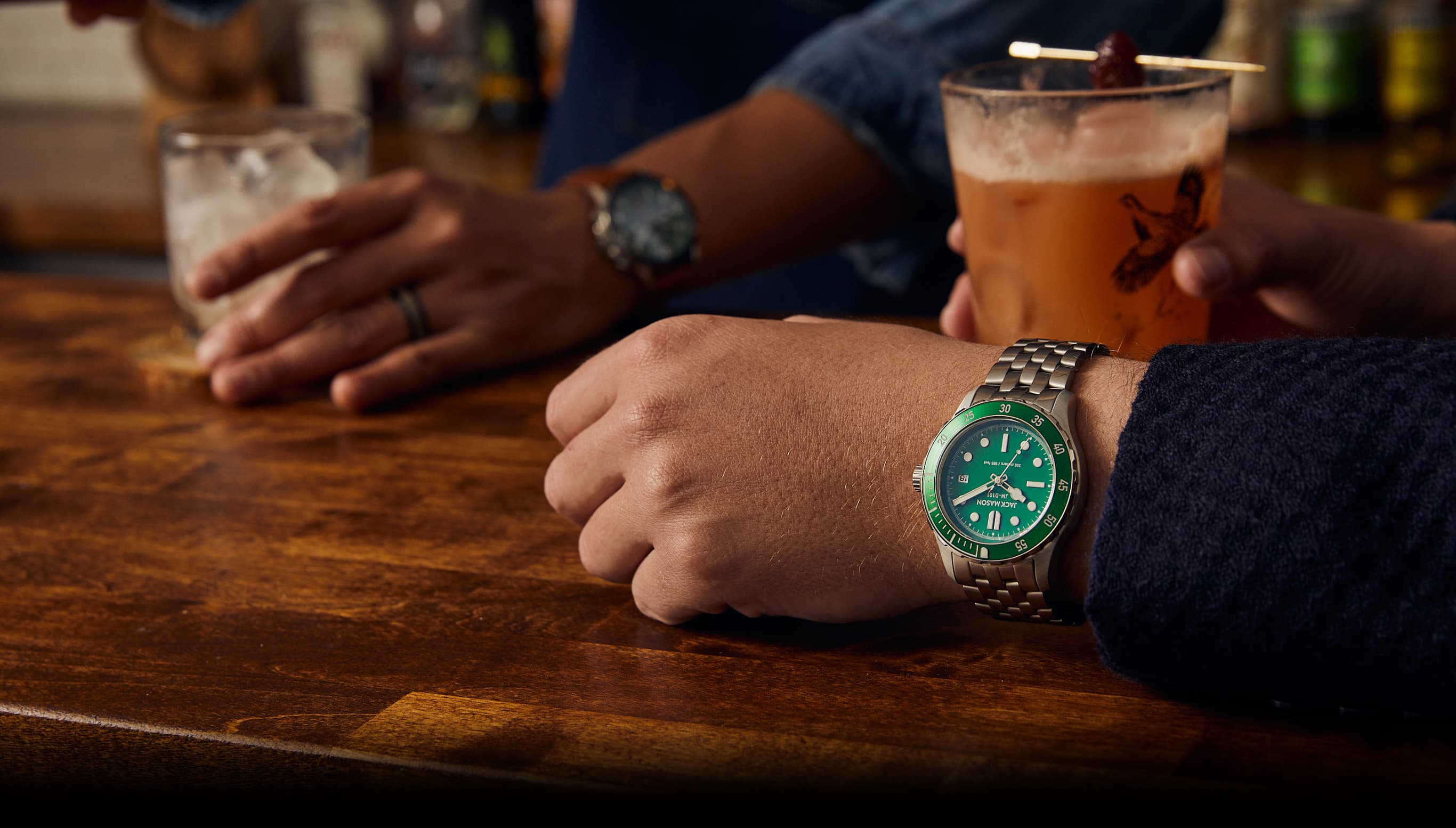 Green is the New Black
Reminiscent of the style of the 1950s and 60s, the Ellum is a beautifully crafted slim dress watch with vintage elements. The brown leather strap pairs well with the green, vintage style, domed-shaped dial.
Driven by elements of mid-century sports cars, the green dial and perforated tan leather strap of our Camber Chronograph complement the design's sport aesthetic.
Inspired by iconic designs throughout watchmaking history, the Seamount is a unique take on a classic technical watch. The high gloss green dial and stainless steel bracelet make this the perfect statement piece for your everyday style.
Shop Green
Spring Arrivals
New Spring Arrivals
Visit the Shop
Shop