Our Newest Solar Watch
Celebrating the 50th Anniversary of Earth Day
Powered by Earth's Most Sustainable Resource
During the process of exploring sustainable materials, the biggest challenge was creating an environmentally friendly watch without sacrificing style and quality. We chose the solar-powered movement not only for its lifespan and use of earth's most available resource but also for its subtle encouragement to get outside and recharge it.
Solar Watch
$230.30 $329
The Solar watch features a cast recycled stainless steel case that is assembled and tested for water- resistance of up to 100 meters. The solar-powered movement sits below a dark green perforated dial and can last up to 6 months on a full charge. The 20mm polyester strap, made from recycled PET and sustainable cork.
Add to Cart
Sold Out
We're Doing Our Part
We've designed a new version of our Solar Watch to celebrate the 50th anniversary of Earth Day and help create awareness about the global campaign.
With 5% of the proceeds going directly to Rainforest Trust, your purchase will help fund some of their most urgent projects across the globe.
Rainforest Trust has worked tirelessly to preserve critical habitat and safeguard species for over 30 years. In doing so, they are taking the first and most imperative steps to prevent deforestation.
Stunning Features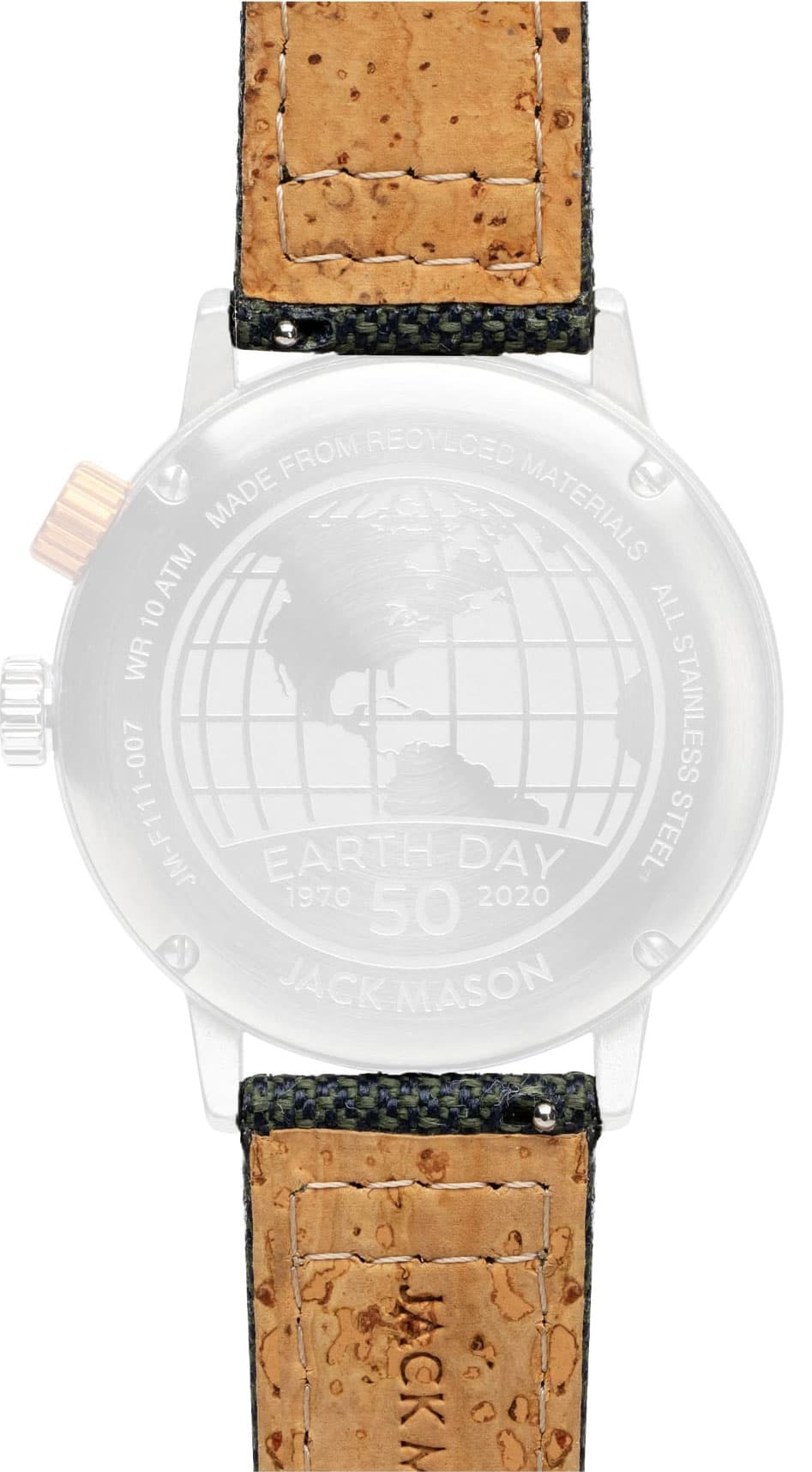 "For everyday fun-in-the-sun wear, the sustainable Solar Watch is the casual summer watch we all need." Jon Langston Men's Journal
"This is my favorite watch that I have designed in my career thus far. It's really satisfying to see our customers respond so positively to a product that we are really passionate about. With new, innovative materials and technology becoming available, I am excited to see where the watch industry will go." Colin Curry Senior Designer