Introducing
Avigator Multi-Scale
The Original Men's
Wristwatch Redesigned
Elevating a Classic
Based on the first men's wristwatch, the Avigator Multi-Scale pays homage to the trench watches from the 1930's. The dial design takes inspiration from the "Golden Age of Aviation," so there is no doubt that this Aerial Navigator is sure to stand the test of time.
Avigator Multi-Scale
$450
Inspired by the "Golden Age of Aviation," the Avigator Multi-Scale Chronograph pays homage to the original men's wristwatch of the 1930's. The sunray dial elevates the look of this classic design and features Swiss Super-Luminova® markings and indices for high legibility. The Avigator Multi-Scale Chronograph features a Miyota 6S50 movement.
Add to Cart
An Iconic Silhouette
The wire lug silhouette has a long history. The Avigator Multi-Scale honors this important piece of watchmaking history. During war times, soldiers used to take wire and solder it to pocket watches because they found the wrist watch more efficient than pulling out a pocket watch. We know your time is valuable, so we designed the Avigator with that in mind. With this watch, never again will you have to fumble for your phone to find the time.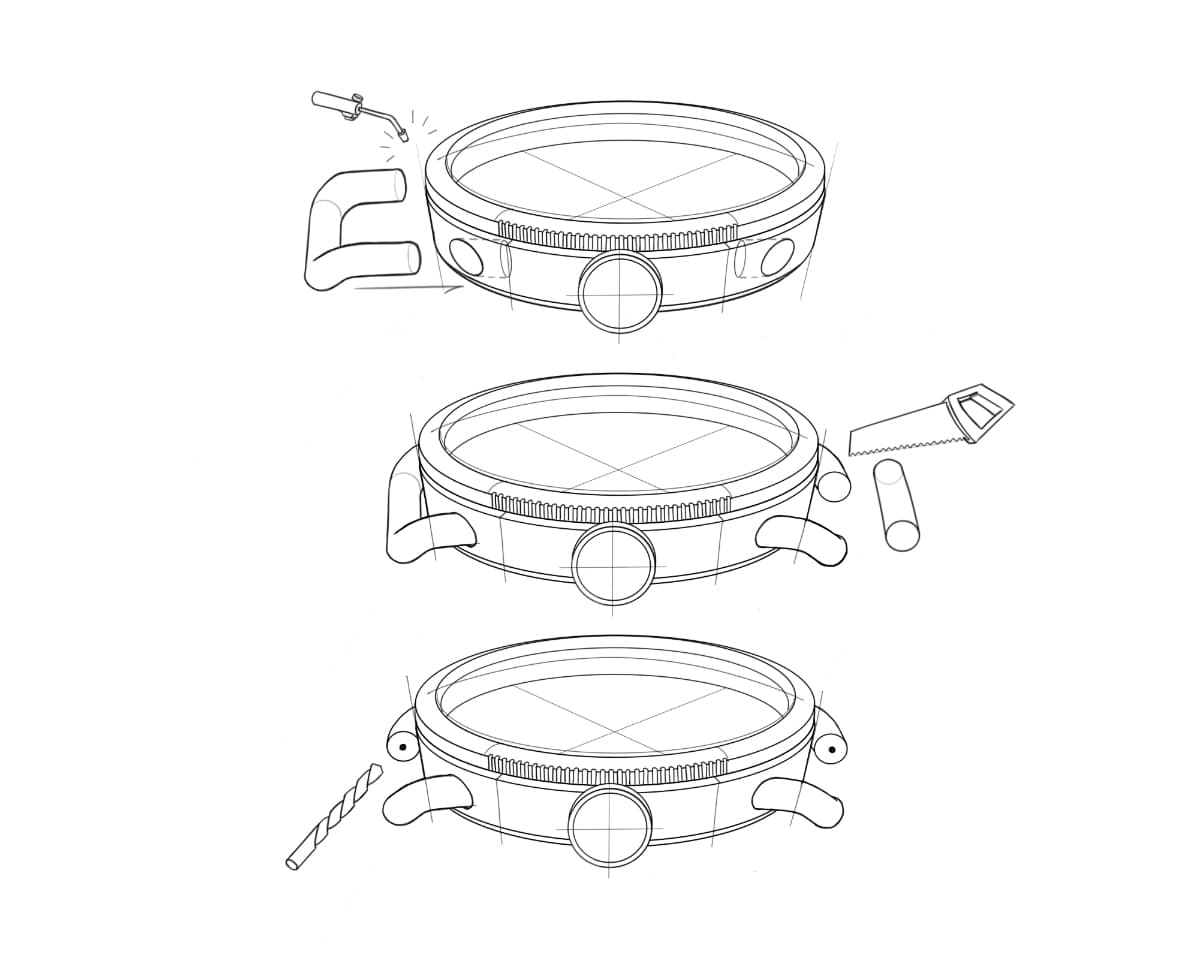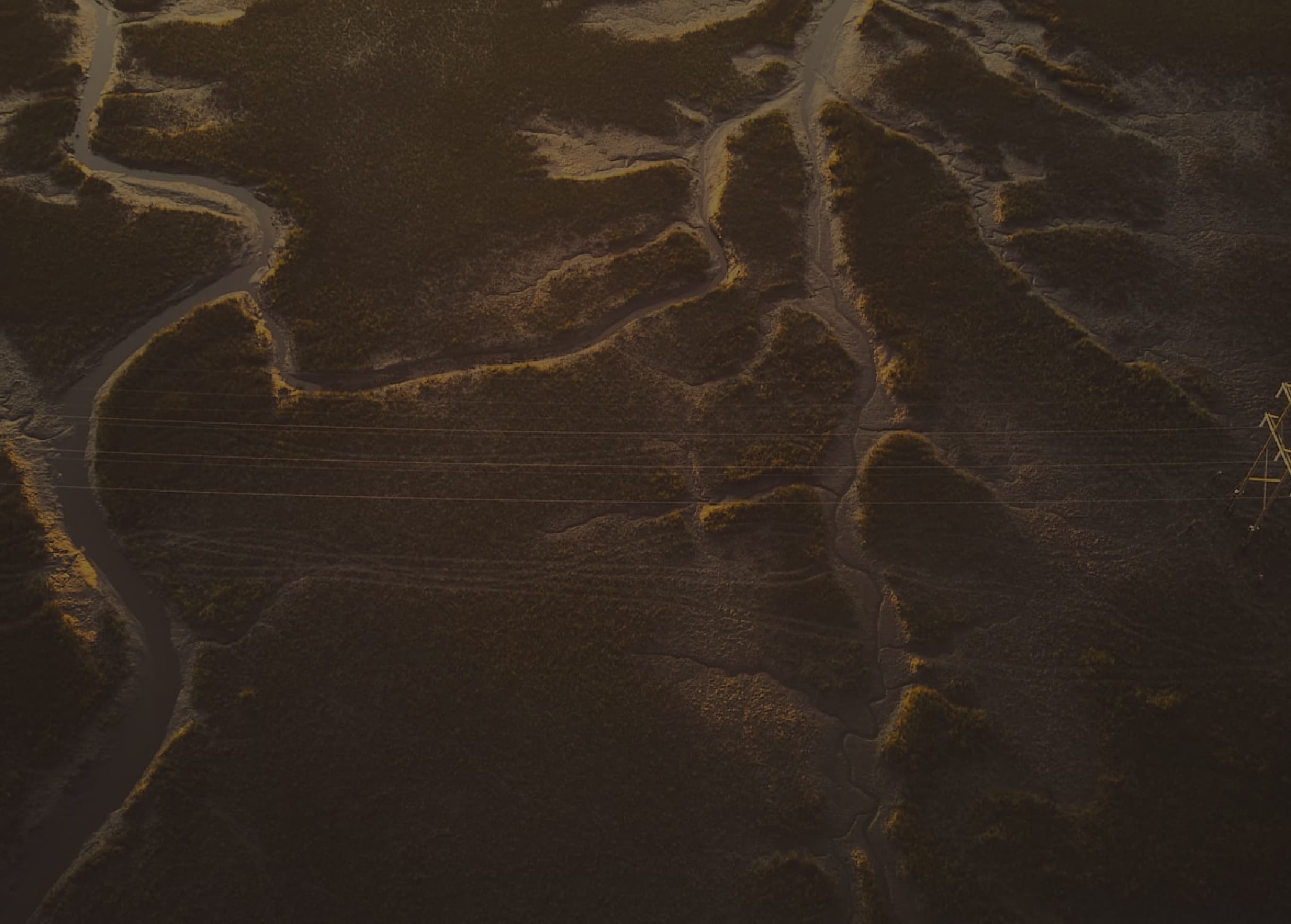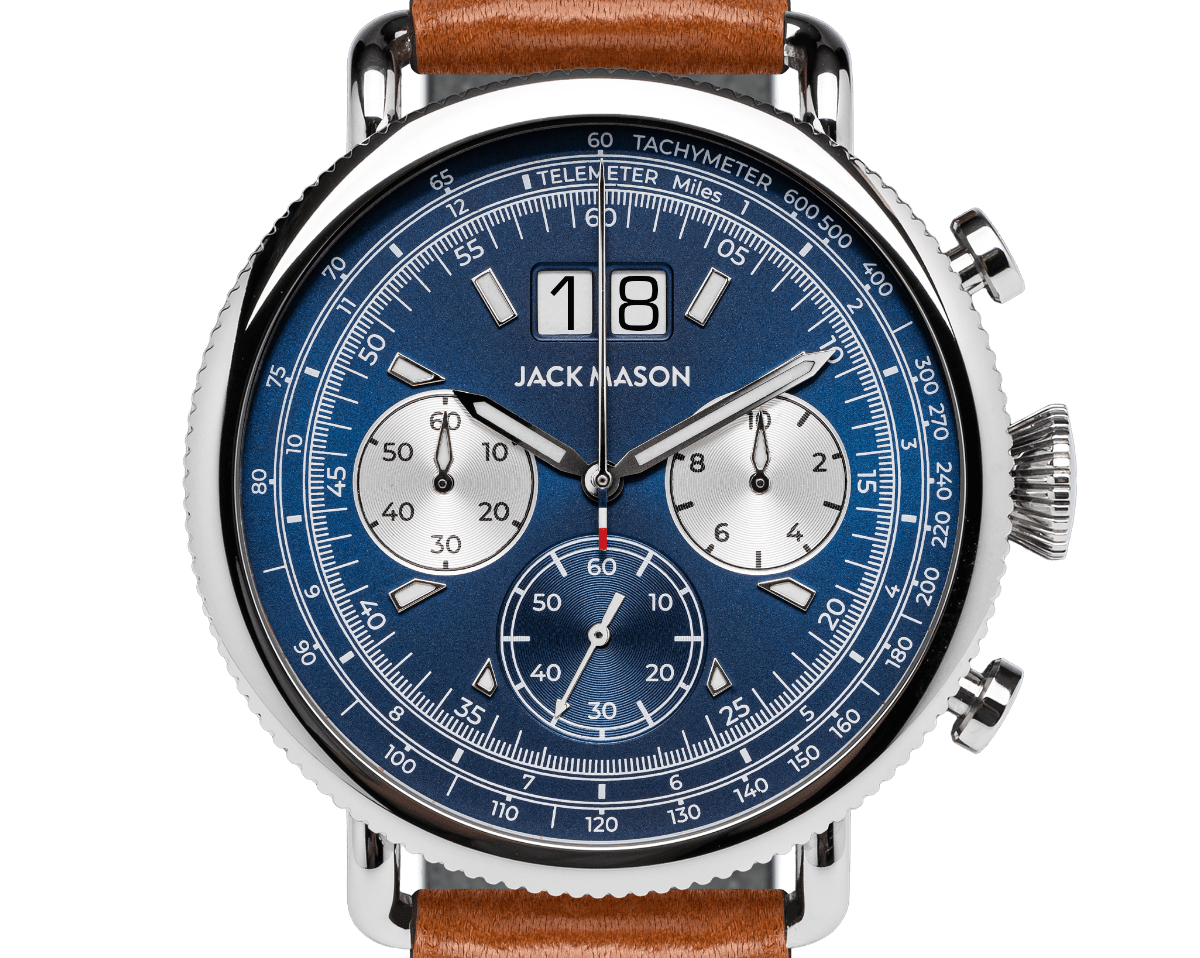 Tell time.
Measure Speed and Sound.
There are two scales around the perimeter of the dial that allow you to measure speed and sound. This chronograph function was used to determine how close explosions were during the second World War.
A Note From the Designer
"This watch is a modern take on an archaic design, while still preserving all the historical elements."
Beautifully Designed from Front to Back
The Avigator Multi-Scale is fitted with a stunning sculptural caseback design. This watch is truly a work of art.
Oversized for a Striking New Look
The Avigator Multi-Scale boasts a 45mm case size, but designed to comfortably fit around the wrist. It's a must-have size for your collection.
A Big Date is a Big Deal
Showcased at the top of the dial, the Avigator's date aperture is oversized for easy viewing. Never miss out on an important event again.