LET THE
EXHILARATION
OVERCOME YOU
Hear the engine
Introducing

Camber
Designed with the car enthusiast in mind
ABOUT THE DESIGN
The Camber is the vertical tilt on the wheels of a car, which allows it to grip the road as it turns. This tilt is mimicked in the dial design of this watch with an inward slanted tachymeter and italicized numbers. The bezel also gives this design a sporty aesthetic. The Time Module caliber VK63 movement is different than any other chronograph we have used before. We chose this movement for the Camber specifically because it features a snapback chronograph function. This function causes the second hand to reset instantly, similar to the needle on a car's speedometer when you press on the gas and accelerate.
NEW CHRONOGRAPH MOVEMENT
FEATURING SNAPBACK TECHNOLOGY
Powered by TMI-SEIKO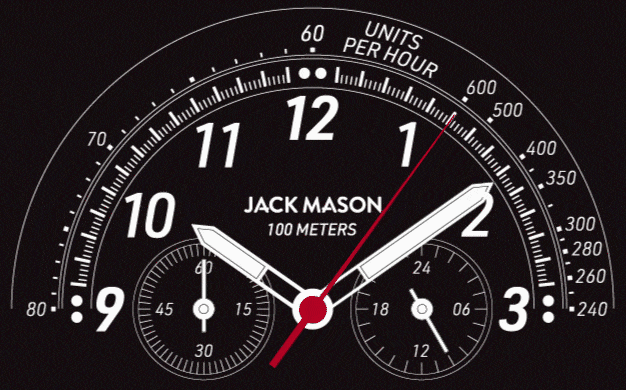 Jack Mason watches are built to be worn every day and last through all of your life's adventures. It's not meant to sit in your watch box like a nice car that sits in your garage. Think of the Camber Chronograph like a reliable sports car that you can't wait to get in and drive. Its built for the road ahead.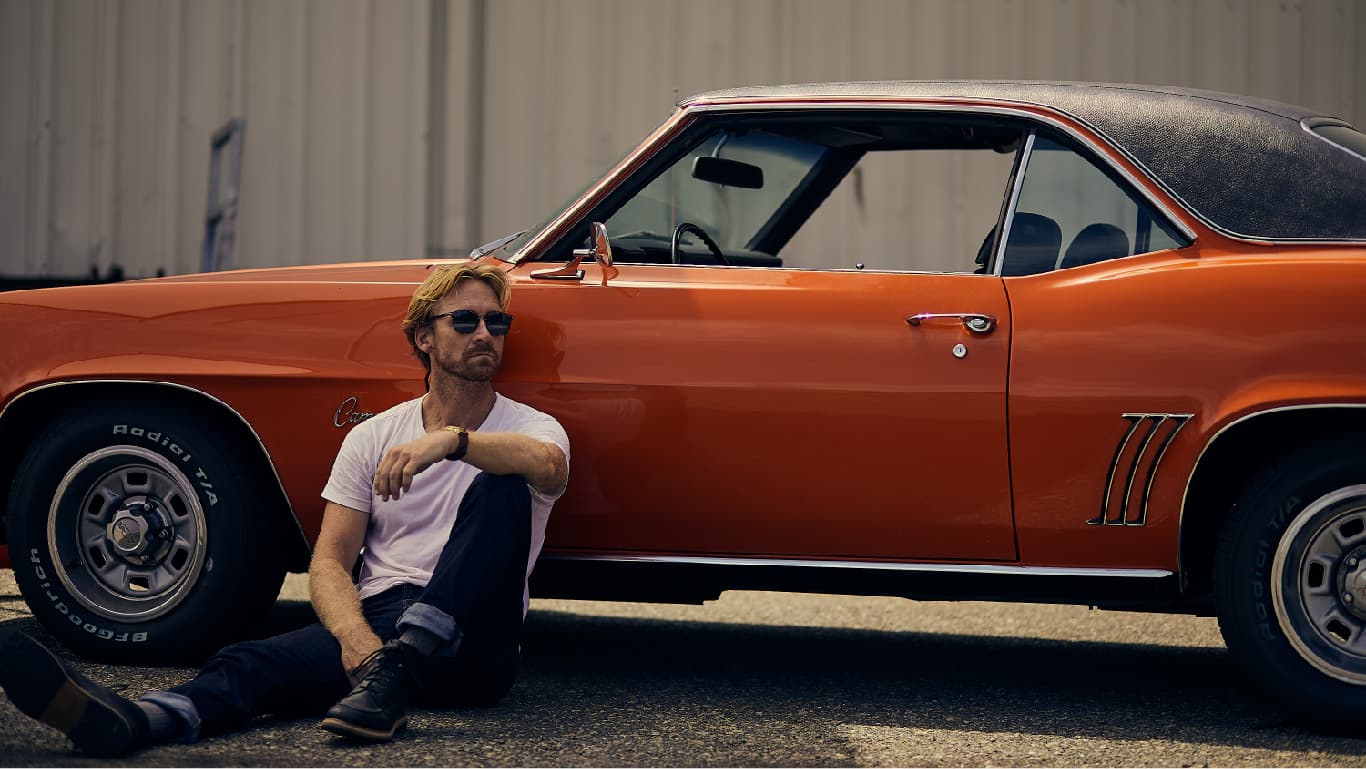 "When approaching the redesign of our original Racing case that we launched in 2016, I wanted to enhance it's design by pushing the sporty, aggressive aesthetics to the next level. I drew inspiration from the imposing design language and bold paint schemes of classic American muscle cars and stock car racing of the 1970s."
Colin Curry, Jack Mason Senior Watch Designer
About the Designer
Colin Curry
Local Texan, Colin Curry, got his Industrial Design degree from the University of Cincinnati. He has been designing watches for Jack Mason since 2016. An interesting fact about Colin and our Racing collection is that his lucky number, 57, is incorporated into each caseback design of our Racing watches.